As we all know, top-quality indoor LED strip light is one of the longer-lasting, more energy-efficient home lighting options compared to traditional lighting fixtures. It usually comes with a variety of color options and easy installation, adding additional charm to any space.
If you decide to purchase ceiling LED strips to improve your living space, you may wonder how to mount the tapped in LED strip light for ceiling. Here is the step-by-step guide for the LED strip light ceiling installation, which really shouldn't be a complicated process. Let's dip in to find out more LED strip light ceiling ideas!
Lighting Needs & Style Preferences
While there are many options for the LED strip light ceiling installation, the visual effect varies from situation to situation. The color changing light strip is stunning in your bedroom or lounge area of the house, while the clear and bright light is more helpful for the office area. For living rooms used for work and play, the magic RGB strip light may be an excellent alternative to offer both the clearest lighting and the best sense of ambiance in the same space.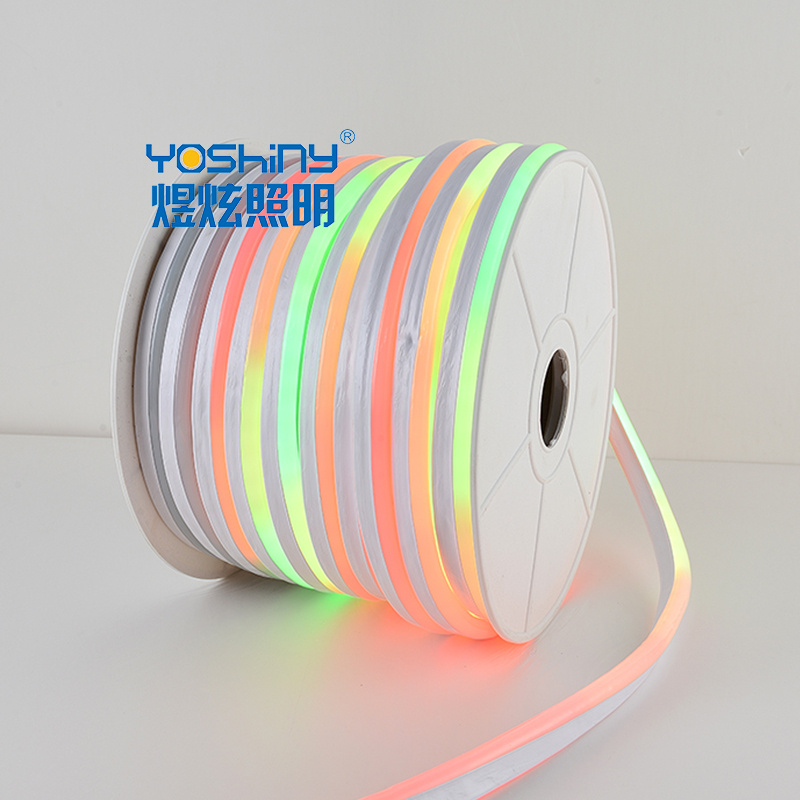 Plan The Route & Measure The Length
Plan the route of your indoor LED strip light, including where it plugs into the socket or connects to the main power supply. Then measure the needed length of the lights and ensure it's enough for the ceiling area you need to cover. This helps allow you to confirm exactly how much tapped in LED strip light for ceiling to buy without wasting your budget.
However, it's better to buy a little extra length if there are tight corners or other odd spots. In addition to making sure you buy the right type and length of indoor LED strip light for your project, voltage is equally important. Only the correct voltage will allow you to connect the ceiling LED strip lights to the power supply via connectors and other compatible accessories so that you get the desired effect.
Choose The Right Installation Method
LED strips with adhesive backing are suitable for smooth ceilings - all you have to do is clean the ceiling, remove the adhesive covering, and install it. Of course, if the ceiling is in poor condition, there is a wide range of other alternative mounting options for LED strip light ceiling installation. For example, LED strip mounting clips are great for rough, uneven ceilings, and the screw delivers extra assurance. If a more professional look is desired, aluminum LED mounting channels can be chosen to improve the lighting.
Install LED Strip Light In Ceiling
Choose the most suitable installation method and install the tapped in LED strip light for ceiling along the planned route. You may notice that false ceilings are perfect for LED strip light drop ceiling, providing the perfect modern décor and helping to hide cables. If you want consistent light, you can use sealed rope lights, but this may not be necessary. One benefit of the LED strip light drop ceiling is that you may not need to connect as many strips as possible, which can cause a voltage drop if they are run in series.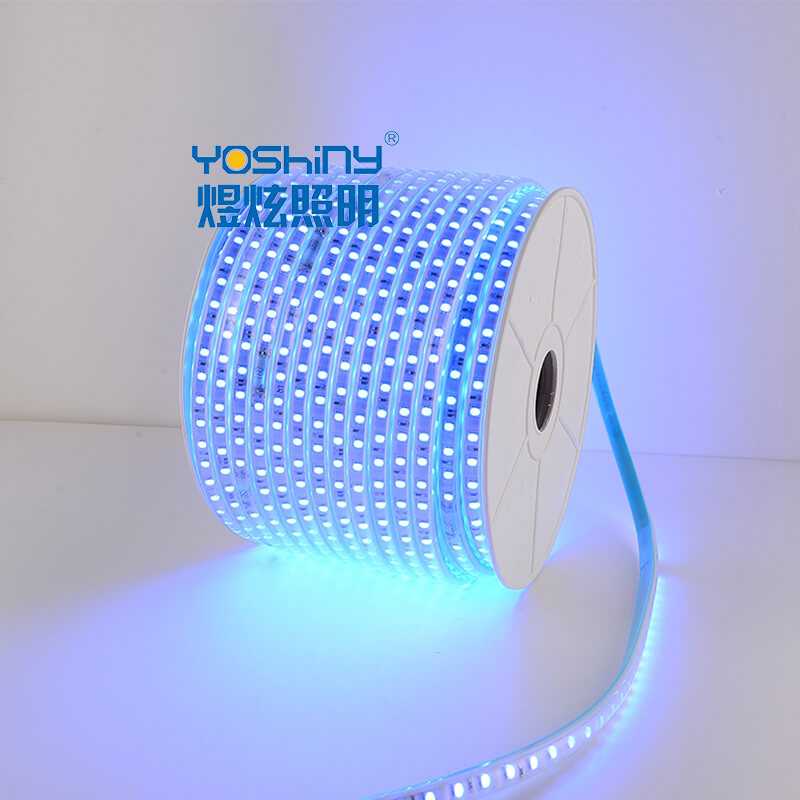 * Ceiling mounted LED strip light with occupancy sensor – customizable ceiling motion features adjustable sensitivity controls, time delay, and light level sensor, detecting movement and automatically turning lights on and off. It can help extend lamp life and maximize time and energy savings, which is great for businesses and commercial and industrial properties.
Connect The LED Strip To The Power Supply
Now you can connect the tapped in LED strip light for ceiling to your outlets using extra lengths of LEDs or extension cords and turn them on. In general, unless equipped with a power connector or converter, avoid connecting them directly to your home circuit because of the risk of LED chips exploding.
Again, we strongly recommend that you seek help from a local electrician if you have not previously dealt with the wiring in your home. General advice or steps on the Internet may not match the actual situation in your home.
Final Word
This is a complete guide to help you take the first step in installing an LED strip setup. If you need help with your LED strip light project, get in touch with Yoshiny for the most professional lighting solution now! Please send us a message at cynthia@yoshinyled.com for more details!